pla Work councillor proposal commerce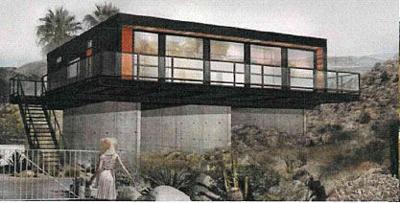 Developer Trent Kitsch has plans for 16 so-called eco-cabins at Seclusion Bay, between West Kelowna and Peachland. Some nearby property owners spoke against the proposal at a public hearing Tuesday.
Special to The Daily Courier
Some residents of Seclusion Bay are against plans for a 16-unit eco-resort proposed for the lakefront area between West Kelowna and Peachland.
The development would present traffic and safety challenges, and it runs counter to West Kelowna's official community plan, critics said Tuesday.
"We have some major problems with the proposal," Robert Laurie, a Seclusion Bay property owner, told West Kelowna councillors during a public hearing.
"The reason we live where we live is because we enjoy the quiet, rural atmosphere of the area," said George Calder, who has lived at Seclusion Bay since 1987.
Developer Trent Kitsch says the proposed development would be largely self-sufficient, since there are no available connections to water or sewer lines. It's been described as a "quasi off-the-grid" project, with its own sewage treatment, water supply, and some solar- and wind-power features.
"You'd get the economic benefits of taxation without the burden on (municipal) infrastructure," Kitsch's agent told council.
The eco-cabins have been designed with the most up-to-date engineering and environmental practices in mind, council heard. In many ways, councillors were told, the proposal is like an updating of the decades-old Seclusion Bay Resort itself.
Council closed the public hearing on Tuesday, and will make a decision on the future of the development proposal at a later date.
Kitsch's other business interests include a federally licensed marijuana production plant in West Kelowna and a winery in Kelowna. He also developed a popular line of men's underwear, Saxx, before selling the company.
Tags
,
wine
,
wine